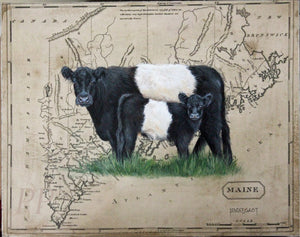 Belted Galloways on Maine Map
Patty Pendergast has created this Belted Galloways piece in a unique and memorable way on this weathered looking Maine Map. Captured in expert detail and brilliantly crafted, this stunning piece of art celebrates this beloved breed with breathtaking 'wow' factor!

This piece measures approximately 18" X 22" and is framed by the gallery in a rustic wooden frame.