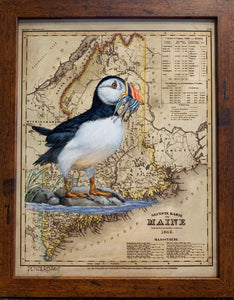 Maine Puffin on Maine Map
This Puffin on Maine Map is an impressive showcase of artistry and craftsmanship by Patty Pendergast.  She has captured every intricate detail of this puffin. This piece will provide a unique aesthetic to any room. 
It is framed in a rustic wooden frame, and measures approximately 13" X 17".